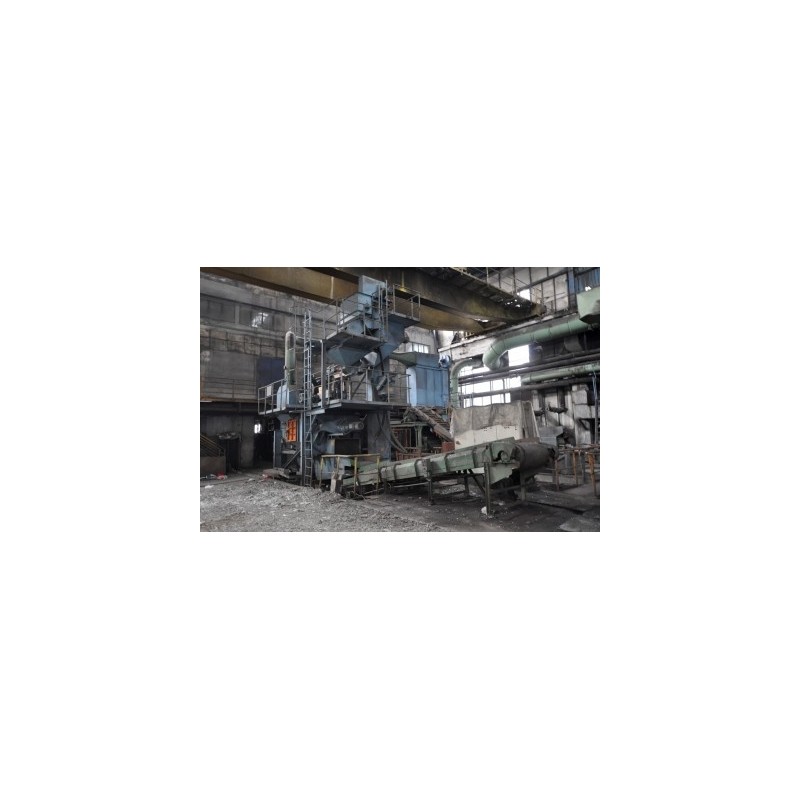  
Disa 2013 Mk5- Automatic Foundry Line
Used Disa 2013 Mk5- Automatic Foundry Line for sale
Manufacturer:DISA
Model:DISAMATIC 2013 MK5-A
Year:1989
Location: Romania

Technical Details:

- Max. rate 300 moulds/h ( size 600x480x330/330 mm);
- Automatic moulding line SINTOKOGIO with max rate 60 moulds/h ( size 900x750x250/250 mm);
- Ramming head moulding and hand moulding (max. size 3500x2500x1500/1500 mm).

Description:
The machine stopped working in November 2016 and at that time was fully functional. Since then, the machine is under conservation.