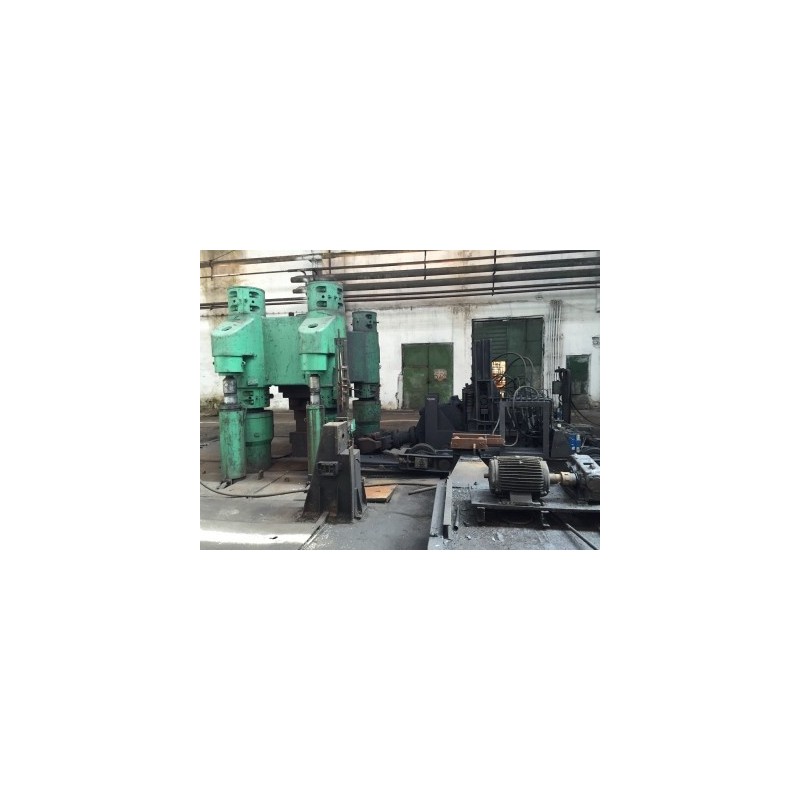  
Schloeman Free Forging Line For Rail Axels
Used Schloeman Free Forging Line For Rail Axels for sale
Manufacturer:SCHLOEMANN
Model: 1250 ton 630 ton Hydraulic prresses
Year: 1978
Location: Romania

Technical Details:
1250 ton SCHLOEMANN hydraulic press with manipulator and 630 ton SCHLOEMANN hydraulic press used for forging rail avels

Description: The presses are water hydraulic driven by a central hydraulic station. Both presses needs independent oil hydraulics.
Presses could be purchased at low price.